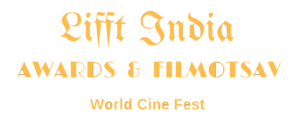 Entry/Submission Fee is Non-Refundable.
Delegate Fee is Non-Refundable.
Screening Fee for Opening film, Closing Film and Paid Screenings are Non-Refundable.
Sponsorship fee is Non Refundable.
Any other payment once made, will not be refunded under any circumstances other than the cancellation of the event by the organiser. Cancellation due to unforeseen circumstances and natural calamities will not be considered as cancellation by the organiser.
Once submitted, films under all categories cannot be withdrawn or cancelled from participation at LIFFT INDIA FILMOTSAV-WORLD CINE FEST, Lonavla under any circumstances by the participant.
Incase the participant fails to submit the selection copy/screening copy of the film, the submission fee shall not be refunded.
Incase the participant fails to submit the submission Form before the last date for selection of the film but has paid the Submission Fee before the last date will be disqualified from being considered to be submitted and the submission fee shall not be refunded.
All submissions and submission fees made after the last date for the selection of the films will not be considered and will stand disqualified and the submission fee will not be refunded.
Press Kit, DvDs and other materials once submitted will not be returned under any circumstances.
LIFFT INDIA reserves the right to cancel delegate card without any refund if the delegate poses any security threat or is found misbehaving, acting obscene or harassing celebrities and participants.