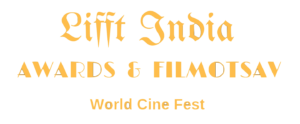 1ST SEPT 2017
PRESS RELEASE: LIFFT INDIA FILMOTSAV INTRO – OPENING CEREMONY:
Lonavla's premiere film festival Lifft India Filmotsav-World Cine Fest is an annual initiatiative conceptualized and founded by Riju Bajaj to introduce global cinema to lonavla. Being a tourist destination and regular place to anchor writers for creative output by the producers, lonavla seemed to be the most promising destination to create yet another pad for international film festival in India.
Starting on the minimum budget available at individual level, Riju found business partners in Dr.Anamika Sharma stepping in as co-founder to put forward a small step in the direction of establishing a platform for the young and professional film makers. They have previously gifted away to lonavla its first ever international film festival in 2016. LIFFT INDIA FILMOTSAV-WORLD CINE FEST is their second gift with a punch of cultural carnival to Lonavla.
Fariyas Resort is a permanent venue for Lifft India Filmotsav-world cine fest which provides most of the facilities under one roof such as, film exhibition in banquet hall, function/ceremonies, filmy nukkad in banquet hall to host Q&A sessions get together of film financiers, distributors etc. Lifft India Filmotsav is striding towards providing helping hand to market films by acting as a bridge between the film makers and distributors etc. Lifft India Filmotsav shall cater to all genre of film crafts and universal audience without any prejudice for a particular type of cinema. Lifft India encapsulates films ranging from typical art house festival cinema to commercial cinema and short films, student films, children's films and documentaries & green films. Lifft India Filmotsav has also extended its effort to compliment the film makers through establishing Lifft India Awards & Honour to commemorate individual film makers and technicians. Lifft India has established awards in the name and memory of Om Puri, Ismail Merchant, Khemchand Prakash, V.K. Murthy, Renu Saluja, Sameer Chanda. There are over 35 categories for Lifft India Awards & Honours.
Lifft India is obliged and privileged to receive positive support from its Jury members, selection panel and guest of honours who have come forward to help establish Lifft India Filmotsav on honorary basis without charging their professional fees. This generous support reflects the true potential of Lifft India Filmotsav's establishment and reason to exist. Lifft India thanks these generous film professionals who have put their faith and trust in it to nurture a new platform for the growth of film fraternity in near future. Lifft India has also received voluntary support from Indo Asian News Service, Ask World Studios, Mukesh Chhabra Casting Company, Hotel Neat Space, Vyner Resort, Ipitch.Tv, Cinestaan.com and individuals to felicitate online promotions and smooth operation at ground level. Lifft India is over whelmed by such supports and volunteers. Lifft India also thanks the DFF and I&B ministry to help in issuing waiver for censor certificate to exhibit new films. Apart from utilizing small budget available with the Lifft India founder members, support from donors, courtesy sponsors and financial sponsors are welcome to help Lifft India Filmotsav become independent and self financing in the coming years.
What's in a Name And To Be or not to Be That will always be a question. But the Show must go on, no matter what happens.
With LIFFT INDIA FILMOTSAV, Team Lifft India plans to host more elaborate and longer duration of the festival inclusive of television, theatre, paintings, music from across the globe and increase the number of days and screens in the subsequent years. Lifft India Filmotsav also intends to grow its reach in other cities as well by launching its 'Sattellite Festival'. Lifft India intends to host master classes, contests, and film training short course classes, film appreciation course and help in raising funds for film writing and production etc. in the subsequent years depending upon the positive response received from the film fraternity and local people of Lonavla and especially Fariyas Resort without whose support Lifft India would be homeless.
We look forward to people's support by donations and corporate sponsorships to throttle us ahead with Lifft India Filmotsav organized by Riju Bajaj Media & Entertainment.
Some other interesting details about Lift India Filmotsav 2017- World Cine Fest:-
86 films in all from 20 countries in over 30 languages will be screened at regal and Monarch banquet halls.
Lifft India Filmotsav is proud to have received films from Iran, USA, Canada, UK, Australia,Portugal, Argentina, Greece, Japan, China, Russia, Chille, Italy, France, Spain, Columbia, Germany, South Africa, Belgium, Hungary, Brazil, Israel, Turkey,
India – Mumbai, Pune, Assam, Punjab, Chennai, Kerala, Arunachal Pradesh, Bengal, Gujarat,
Over 300 entries were received from 37 countries for feature films, children's films, short films, student films, Green films & Documentaries, web series and music videos.
120 films have been officially selected and which is further shortlisted to screen 86 films inclusive of feature films, children's films, short films, student films, Green films & Documentaries under competition category between 1st – 5th sept 2017.

Lifft India Filmotsav will screen :-
30 Feature films including children's films
17 Indian Short films
13 International Short Films
11 Student short films
8 Documentary films
5 Green films [docus]
There are 55 first time directors among the officially selected 120 films.
Best
Riju Bajaj
Founder – Lifft India Awards & Filmotsav – World Cine Fest
---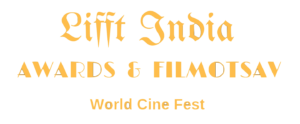 25th August 2017
Press Release – : LIFFT INDIA FILMOTSAV 2017
LIFFT stands for Literature Information, Film Frame Tv & Theatre.
LIFFT INDIA FILMOTSAV 2017 is the 
First Edition
 of LIFFT INDIA AWARDS & FILMOTSAV. Riju is trying to nourish the art of cinema and other allied art forms and keep it going ahead by way of promoting through LIFFT INDIA FILMOTSAV.
The overwhelming response from the international film fraternity has lapped up the first edition of the LIFFT INDIA FILMOTSAV 2017 which shall screen over 85 filmsbetween 1st sept – 5th sept at Fariyas Resort in Lonavla.  
Lifft India Filmotsav 2017 is dedicated to Late Shri Om Puri for his immense contribution to Indian cinema. There will be Conversation Sessions with the film makers & eminent actors and the festival will be attended by Tanuja, Manoj Bajpayee, Vipin Sharma, Leena Yadav, Vani Tripathi Tikoo, Ashwini Chaudhary, Govind
Nihalani, Suman Ganguly, Sunaina Bhatnagar, Raja Sen, Baharul Islam, Sohan Thakur, Aseem Bajaj, Pia Benegal,  Omkar Kapoor, Rajit Kapur, Meeta Vasishth and many others.
There will also be a book launch, book reading, play reading, story telling, dance performance, music concert, conversations and master class sessions during the opening & closing ceremonies and daily between 11am to 2pm by Rajit Kapoor, Meeta Vasishth, Rujuta Soman, Vidya Shah, Leslie Lewis, Preeta Mathur Thakur, Ashique Hussain, Girish Pardeshi, Danish Hussain to name a few. The sessions will be conducted and moderated by Riju Bajaj, Nandita Puri and Atul Tiwari.
Lifft india will also showcase a small painting exhibition of upcoming young and dynamic painters Ms. Shibani Sehgal and Rahul Chaudhury along with the photo exhibition of the master photographer Mr. Fawzan Hussain.
LIFFT INDIA starts with recognizing and felicitating 
Late Mr. Ismail Merchant 
with Life Time Achievement LIFFT INDIA Award 2017 for his overall contribution to International Cinema. The award shall be presented by LIFFT INDIA FILMOTSAV 2017 Chief Guest 
Ms. Leena Yadav
 on 1
st
 sept 2017 during the opening ceremony. LIFFT INDIA FILMOTSAV will also showcase Retrospective of Ismail Merchant and Om Puri films. 
Ms. Leena Yadav and Mr. Omkar Kapoor will be inaugurating the LIFFT INDIA Trophy. There are over 35 various Lifft India Award & Honour categories.
Lifft India Award are specially dedicated and named after the eminent film personalities as a mark of tribute to Renu Saluja, Ismail Merchant, Khemchand Prakash, Samir Chanda, V.K.Murthy and Om Puri. The Om Puri award for best actor is in conjunction with Om Puri Foundation.
Opening Ceremony on 1st sept at 6pm will be celebrated with kathak fusion performance by Rujuta Soman, short Solo play by Rajit kapoor. The Opening film is PARCHED. The screening will start at 3pm. Ms. Leena Yadav has confirmed to walk in with her film's team on the red carpet.
The closing film TI ANI ITAR directed by legendary Govind Nihalani will be screened at 4pm on the 5th sept. The Closing Ceremony will witness a semi classical live musical concert by Vidya Shah before the award distribution on the 5th sept at 6pm.
LIFFT INDIA FILMOTSAV 2017 has received films from over 35 countries in various languages with English subtitles. Most of these films are incidentally by 55 first time directors and are looking for marketing avenues. Lifft India Filmotsav therefor is the new platform for young and new talent in the entertainment industry.
A bouquet of Feature Films, Short Films, Student Films, Children's Films, Green Films and Documentaries will enthral the audience at Fariyas Resort Lonavla. Fariyas Resort is pride of Lonavla and an iconic five star Hotel in Lonavla. Special screening for children's films will be done on 3rd sept from 10am onwards. All films will be screened at Regal and Monarch banquet halls where special screens etc. have been installed to provide professional experience of film screenings.
Lonavla is fast emerging as a compact smart city in its own way. Having advantages of being in-between Mumbai and Pune it enjoys access from the airports and railway stations of both the cities.  Lonavla is among the best and busiest holiday destinations in Maharashtra and gets maximum footfall of tourists on weekends. These very tourists are in fact the art lovers and film buffs and the best audience. And its time that all the creative people of Mumbai take a season off to become part of LIFFT INDIA. In addition to this, Lonavla has a potential of becoming the final destination for Bollywood. 
Lonavla is also a writer's paradise. Most of the successful Indian films have been written and shot in Lonavla. Lonavla is also second home to most of the Bollywood celebrities.  
LIFFT INDIA FILMOTSAV intends to travel around the world with its bouquet of films.
Hosting a film festival is very important tool in educating and spreading social awareness because it brings the films and film makers on one platform to reach out to people of a given place who are possibly the catalysts to bring social change.
Any ardent film lover who is interested and wants to bombard themselves with over 85 fantastic films from 20 countries in various languages between 1-5th sept 2017 and interact with the film makers at LIFFT INDIA FILMOTSAV 2017 can book online Free delegate season pass via www.lifftindia.com
LIFFT INDIA FILMOTSAV announced the list of Officially selected films and films selected for screenings  for LIFFT INDIA FILMOTSAV 2017 on 15th august via its website 

www.lifftindia.com
If you like Lifft India Filmotsav, please feel free to hangout at Fariyas Resort or volunteer or  donate to support the endeavour to promote films, arts and culture in India.
Best
Riju Bajaj
Founder – Lifft India Awards & Filmotsav – World Cine Fest