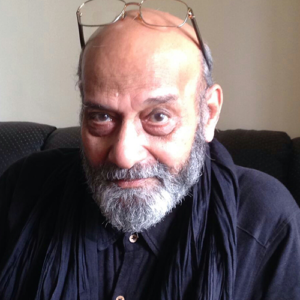 Ram Gopal Bajaj graduated from National School of Drama in 1965. Mr. Bajaj is a noted Indian theatre director, academician, theatre & film actor. He has also been a faculty member and a former Director of National School of Drama, New Delhi. He was awarded the Sangeet Natak Akademi Award in 1996 and Padma Shri in 2003 for his contribution to theatre. Mr. Bajaj has gifted many talented actors and writers to the Indian film industry under his reverent guidance. Apart from being an actor par excellence in theatre & films, he has written dialogues for feature films such as Jai Ganga. His most recent Feature Film in a leading role, 'Mango Dreams' has recieved various international film awards. Mr. Bajaj has also been jury member for National Film Awards a couple of times.
He has been part of the Lifft India Filmotsav-World Cine Fest jury panel in 2017 also
---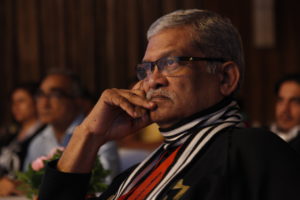 Mr.Gyan Sahay is a graduate of FTII Pune-1975 batch. Mr.Gyan comes with heavy experience and contribution for live show photography apart from feature film cinematography. Gyan is among the first cinematographers to use multi camera setup for live shows and game shows such as Dekh Bhai Dekh, sarabhai vs sarabhai, close up Antakshari, SaReGaMaPa and Zee cine star ki khoj. Gyan has directed and produced several T.v serials and feature films such as Kaalchakra and Sar Aankhon Par. Never ending list of Gyan's work include best of the event and award function photography for Zee Cine Awards, Screen Awards, ITA Awards And Gr8 Women Achiever's Award. Gyan also enjoys the privilege of being jury member of RAPA awards, ITA awards and National Film Awards 2016.
He has been part of the Lifft India Filmotsav-World Cine Fest jury panel in 2017 also
---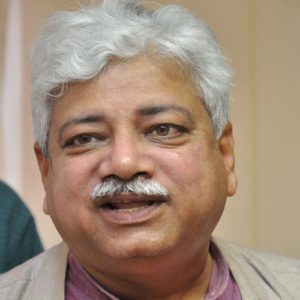 Mr.Atul Tiwari was born and brought up in Lucknow. Atul is a graduate of National school of Drama Delhi-1983 batch. Mr.Atul also completed advanced course from The German National Theatre–Weimar and Berliner Ensemble in 1987. Atul is recipient of various awards for writing
and directing for stage plays. Atul's vast experience of writing dialogues and screenplays for epic tv & film projects like Discovery of India, Netaji Subhash Chandra Bose-The Forgotten Hero Bose, Samvidhan, Drohkaal and Mission kashmir establishes his range of writing skills, intense researcher's mind and ability to write for stage and films both with equal panache. Atul regularly presents papers and teaches theatre, film, screenwriting and history at universities and colleges all over the country and abroad, including Trinity College Dublin (Ireland), Tokyo University of Foreign Studies (Japan) and several American Universities. Atul has been on jury of various film awards including RAPA and Screen Awards.
He has been part of the Lifft India Filmotsav-World Cine Fest jury panel in 2017 also
---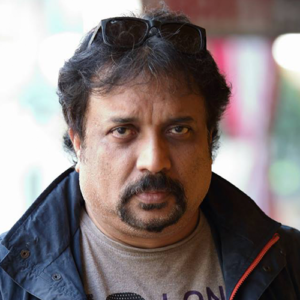 Suhail Tatari
Mr.Suhail Tatari is a an eminent director from the world of Tv and films. His new web series Spotlight is getting rave reviews. His latest Children's Feature Film 'Tennis Buddies' is being admired by the young audience. His feature films, Summer 2007 and Ankur Arora Murder Case were based on very relevant social topics of farmer suicides and malpractice by doctors. Suhail takes the credit of providing cinematic experience with his two iconic tv shows – Kashmir and Kadam. Suhail is considered to be a Director who is actor's delight for his quest for perfection and ability to draw best performances from the actors.
He has been part of the Lifft India Filmotsav-World Cine Fest jury panel in 2017.
---
Shefali Bhushan : Jury for features & music videos
Ms. Shefali Bhushan is a multi Talented artiste. A topper from the 94 batch of Mass Communication Research Centre, Jamia, Delhi, and has been involved with various aspects of mass communication. Shefali has directed and produced many news & current affairs programs for television. Her short filmAzaadi was highly acclaimed. In the year 2000, she co-founded and continues to run as the Team Leader, a unique project; a website and a record label, "Beat of India.com", for which she travels to remote parts of India in search of the rarest and unique, folk music and musicians. As another articulation of these journeys, Shefali directed a documentary, "Colours of Earth" which won an award at the Vitas Film Festival, UCLA. Shefali's most recent feature film "Jugni" was released in the first quarter of 2016, which she had written & directed and also co-produced.
She has been part of the Lifft India Filmotsav-World Cine Fest jury panel in 2017 also.
---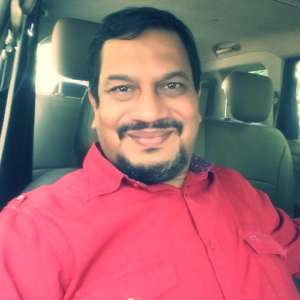 Parag Chhapekar : Jury for Docu/Green films
Mr.Parag Chhapekar is the Editor of dainikjagran.com. He is also a member of Censor Board of Film Certification. He has been the senior editor entertainment for Live India News  and Mee Marathi . In his vast experience of Nineteen years of film journalism, Parag has worked with Zee News, Star News, India Tv and Tv 18 as editor and senior editor for Entertainment. Parag has directed few short films for Zee and many Documentary Films for United Nations and IGNOU. He has also been a jury member for National Film Award 2016 and jury member from Maharashtra government for Festival De Cannes.
He has been part of the Lifft India Filmotsav-World Cine Fest jury panel in 2017 also.
---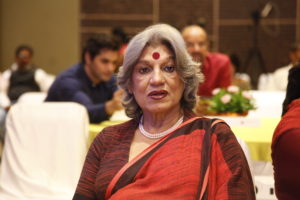 Ms. Dolly Thakore : Jury for features & shorts
Ms. Dolly Thakore began her career as Casting Director and Unit Publicist
with Richard Attenborough's GANDHI. Dolly has worked on a number of Indian and international co-productions like Far Pavilions, Kim, Indiana Jones And The Temple Of Doom, Jinnah, Mysteries Of The Black Jungle, Sixth Happiness, Such A Long Journey, Miss Beatty's Children, Deham, Dance Like A Man and continues to be Casting Director for films under production.
Trained in Radio and Television with BBC London, Dolly became one of the leading News casters and Television hosts interviewing prominent citizens from India and abroad including Indian film personalities like Amitabh Bachchan, Shabana Azmi, Mahesh Bhatt, Jitendra, Hema Malini and authors like Stephen Berkoff, Khushwant Singh, and Farrukh Dhondy.
A columnist and film and theatre reviewer, Dolly has written for leading newspapers and magazines in India like The Sunday Times, Bombay Times, Indian Express, India Today, Business India, and Business World. She edited the Mumbai International Film Festival brochure MIFF 2000. Dolly is also an Associate Publisher for Dakini Books, London which brought out Bollywood Popular Indian Cinema – 2001, and Ground Rules. Dolly has moderated the inauguration of the First International Film Festival In Goa; and a number of Screen, Film Fare, Film World. Film City Awards etc.
Some of the other major events she has moderated and compered include international Seminars and Trade Fairs, Festivals of France and USSR in India, National Gallery of Modern Art, Mumbai, Confederation of Indian Industries, Indian Merchants chambers, the Richard Gere Foundation, and many charity Art auctions.
Dolly has acted in a number of feature films and theatre productions including "Page 3", "Death of a Salesman", "Streetcar named Desire", "Vagina Monologues".
Dolly has received various awards, which include Media India Trophy For Excellence In Electronic Media, Bharat Nirman Trophy For Media, Junior Merchants Chamber Award For Out-Standing Woman Of The City, Ank
Award For Contribution To Theatre, Wizweb Award 2000.
Dolly has been on jury panel for Celebrate Age for MAMI film festival 2010. She has also been on the National Film Jury, Indian Panorama Jury and for the Indian Television Awards– 2002. She has also been a member of the Advisory Panel of the Censor Board for Film Certification for many years.
She has been part of the Lifft India Filmotsav-World Cine Fest jury panel in 2017 also.
---
Pia Benegal : Jury for shorts & Docu/Green films & screenplay scripts
NIFT Delhi 2000 Batch Pia has been designing costumes for films, television and theatre. Her ability to understand the script, director's mind and character's nuances, enhances the representation and sketching details of the characters in her unique costume designs. Pia displays her expertise at historical, political and modern subjects with equal finness. Some of the notable films for which Pia has designed costumes are award winning films such as 'Aligarh', 'Zubeidaa', 'Sardari Begum', 'Bose the Forgotten Hero', 'Mammo', 'Welcome to Sajjanpur' , 'Dil Se', 'Well Done Abba', ' English August', 'Suraj Ka Satwan Ghoda', 'Hari Bhari', ' Drohkaal', 'Bombay Boys' etc. Her television work among several others consists of designing costumes for television series on the making of the Indian Constitution 'Samvidhaan', and 'Siyaasat'. Pia has recently completed her assignment on a docu-drama 'Jang-E- Azadi' which is showing at the Jang-E- Azadi museum in Kartarpur, Punjab. She worked on the play 'Gauhar' which has been seen across India and abroad.
Last Days of the Raj a BBC-2 Docu-drama was one of the three finalists nominated for Best Costumes in the BAFTA Awards in 2008. Pia is recipient of Lux Cine Zee Awards 1998 for Best Costumes for Sardari Begum.
Pia is a keen photographer and has also done the still photographs for two short films, ' The Re-Bell' and 'R.I.P(Rastor Image Processor)'.
Pia has been a jury member of the Kashish Film Festival in 2013 and has joined the Laadli family as a jury member for both the Film Awards as well as the Book Awards in 2018. She has been part of the Lifft India Filmotsav-World Cine Fest selection committee in 2017.